At SmileHaus Orthodontics, it is our philosophy to provide our patients with the most advanced and progressive treatment methodologies to ensure treatment is comfortable, efficient, and successful. Dr. Thompson learned about new self-ligating technology and has since implemented the technology in her practice.
See the video below and learn how self-ligating braces perfect your smile!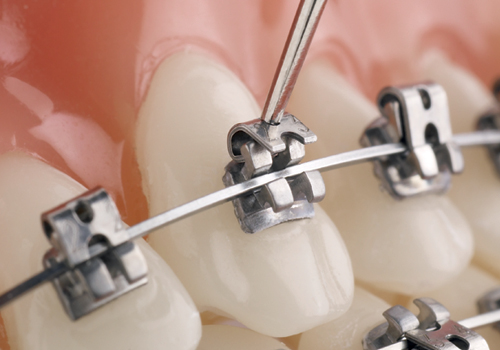 SELF-LIGATING BRACES
Self-ligating braces are a revolutionary treatment option that provides greater comfort, reduces treatment times and requires fewer appointments.
This treatment meets our standard of care and is the only type of metal braces we offer. It provides a low-friction, light force to move teeth into place with optimal control to provide greater comfort and better results.
The brackets are smaller, providing a more comfortable and discreet orthodontic experience.  With the tread lock pattern, we can achieve greater bond strength to help keep brackets in place.  
Using this technology saves you time too!  Self-ligating braces require fewer appointments so you don't have to miss as much school and/or work for wire adjustments.
To see which treatment option would best fit your needs, request a consultation online or give us a call at 626.788.5911
For any inquiries please email